Administrator pinned this post
On Pearl Harbor Remembrance Day, we remember the lives lost 82 years ago.

We salute our troops today and never forget the sacrifice these brave men and women made to protect our great nation. May God be with them and their family as we remember their lives.
Rep Mike Johnson
Moody's Investor Service downgrade of the U.S. credit rating is the latest example of the failure of President Biden and Democrats reckless spending agenda.
Our $33.6 trillion debt is unsustainable and poses a danger to our national security and economy.
Meanwhile, the runaway inflation and soaring interest rates that have been the cornerstone of 'Bidenomics' have hammered families' pocket books and made the Treasury's costs for borrowing spiral out of control.
This is why the Administration and their congressional allies have lost the faith of the American people.
House Republicans are committed to working in a bipartisan fashion for common sense fiscal restraint beginning with the introduction of a debt commission, and returning to an appropriations process that restores regular order and common sense.
We will fight to get our finances in order.
https://t.me/CongressmanMi...
Telegram: Contact @CongressmanMikeJohnson
56th Speaker of the House of Representatives | Christian, husband, father, serving in the 4th Congressional District since the 17th year. constitutional lawyer, owner of a small business. Los Angeles
https://t.me/CongressmanMikeJohnson
Rep Mike Johnson

This is clearly unsustainable. We must change how Washington works.

Annualized interest payments on US government debt have exceeded $1 trillion, a figure that has doubled in the past 19 months.
Fox News
@foxnews
2 months ago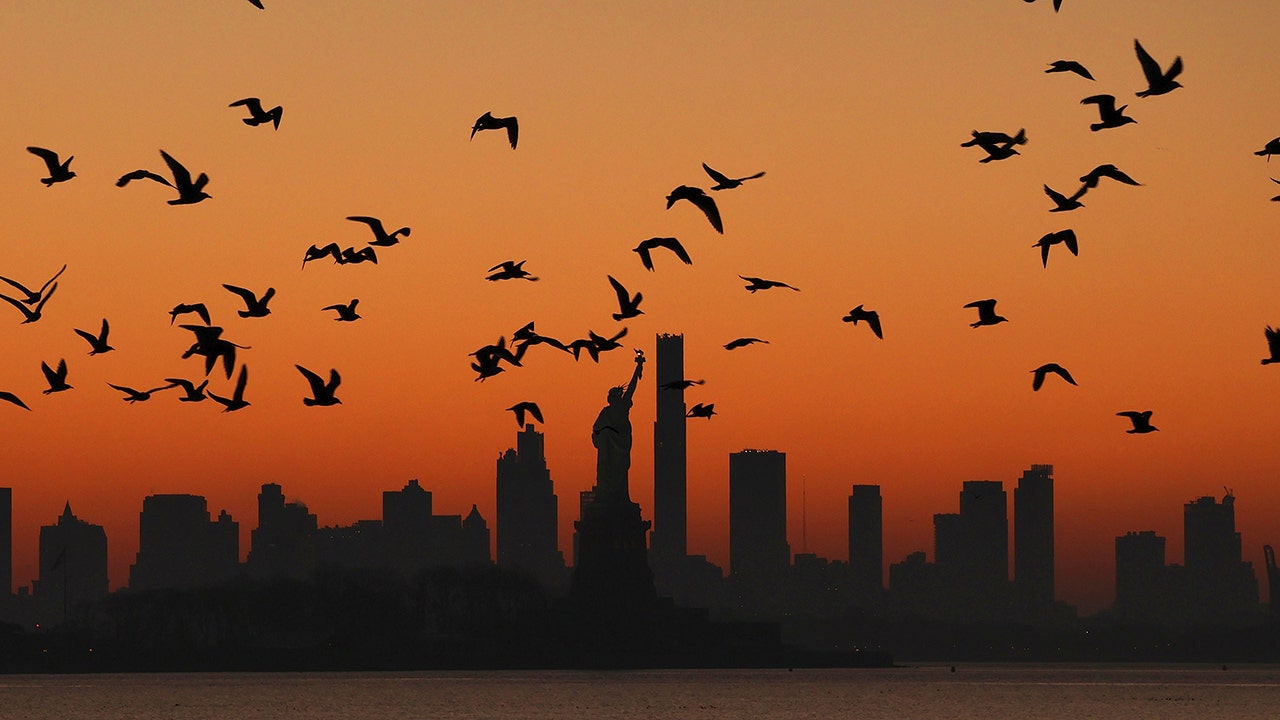 25 AGs condemn Biden administration's EV proposal as unlawful, unwise and unsustainable for rural America – NaturalNews.com
Attorneys General (AGs) Patrick Morrisey of West Virginia and Daniel Cameron of Kentucky led their counterparts from 23 other states in publicly criticizing the Biden Administration's proposal that would force car manufacturers to produce electric vehicles (EVs). The attorneys general argue th..
https://www.naturalnews.com/2023-07-12-biden-admin-ev-proposal-unlawful-unwise-unsustainable.html
US Debt Is 'Unsustainable,' Must Be Reduced, Economists Say
The growing national debt is on an unsustainable path and must be reduced to avoid long-term damage to ...
https://1.breakingheadlines.news/3qbUsH
Yuval Harari echoes the WEF claims that meat is "unsustainable" and we must end farming and ranching:
Yuval Noah Harari, historian, futurist, and World Economic Forum (WEF) adviser, described "cultured meat" synthesized in laboratories as more "ecological" and "ethical" than meat from animal husbandry and slaughter.
https://www.breitbart.com/...
Psaki Responds to Obama's Claim That Open Borders Policy Is 'Unsustainable'

"Does President Biden agree with President Obama that 'open borders' is unsustainable?"

"We don't have open borders. So yes, he agrees," Psaki responded.

The comments come after over 30,000 migrants crossed the Rio Grande into Del Rio, Texas, over the course of two weeks.